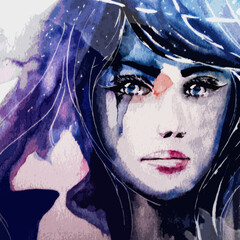 Jenny Hefczyc
Freelance Illustrator of various Styles
Hannover, Germany
Summary
I'm a freelance illustrator from Germany, currently studying Digital Media at the HAWK University of Applied Science, towards my Bachelor of Arts.
I've also been an exchange Student at the Swinburne University in Australia, Melbourne until July 2018, studying in Units like Animation, Design and Game Studies.
Starting out young, I've began my first exhibitions at the age of 16. These were all held in Germany, in cities such as Berlin, Leipzig and Hildesheim. One was held in the Federal Ministry of Finance in Berlin.
These days, while studying, I'm working as a self-employed/freelance artist and am currently illustrating for the publishing company, Project Vielseitig.
Skills
Concept Art
Illustration
Character Design
Comic Art
Book Cover Illustration
Anime
Software proficiency
Experience
Freelance Illustrator at Project Vielseitig

Germany